Intensive Cleaner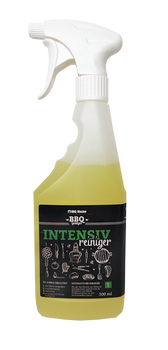 The highly active professional grill cleaner
The intensive cleaner removes grease and oil as if by itself with a naturally renewable, biologically obtained Citro-Active grease remover.

It cleans all plastic and stainless steel surfaces quickly and effortlessly. With the intensive cleaner, stainless steel is thoroughly degreased and given its usual shine. The spray mist-free formulation adheres perfectly to vertical surfaces and
...
The intensive cleaner removes grease and oil as if by itself with a naturally renewable, biologically obtained Citro-Active grease remover.

It cleans all plastic and stainless steel surfaces quickly and effortlessly. With the intensive cleaner, stainless steel is thoroughly degreased and given its usual shine. The spray mist-free formulation adheres perfectly to vertical surfaces and thus results in a high degree of efficiency. It is important to wipe with clear water afterwards so that the intensive cleaner does not attack the surface

After cleaning, we recommend a follow-up treatment with BBQ Master stainless steel care.
Quantity: 500 ml
Version: 500ml
CHF 19.00
incl. VAT
Shipping costs: CHF 8.90
Easy to use
Spray Intensive Cleaner with the practical pump sprayer bottle onto the surface to be cleaned, leave to take effect and wipe off. Rinse thoroughly with water. Do not use on labelled surfaces! For aftercare, we recommend BBQ Master stainless steel care.
Passend zu Intensive Cleaner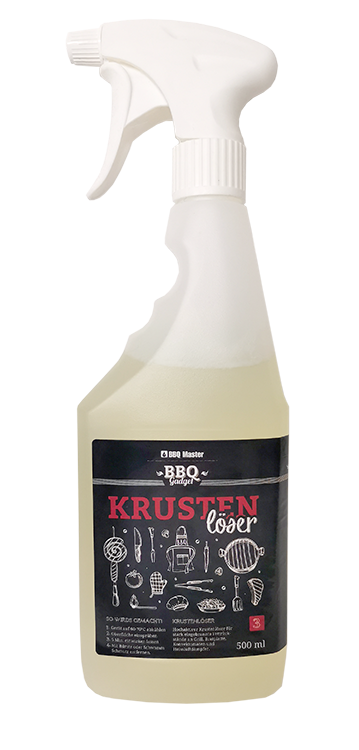 Crust Remover
Highly active crust remover for heavily burnt-in grease residues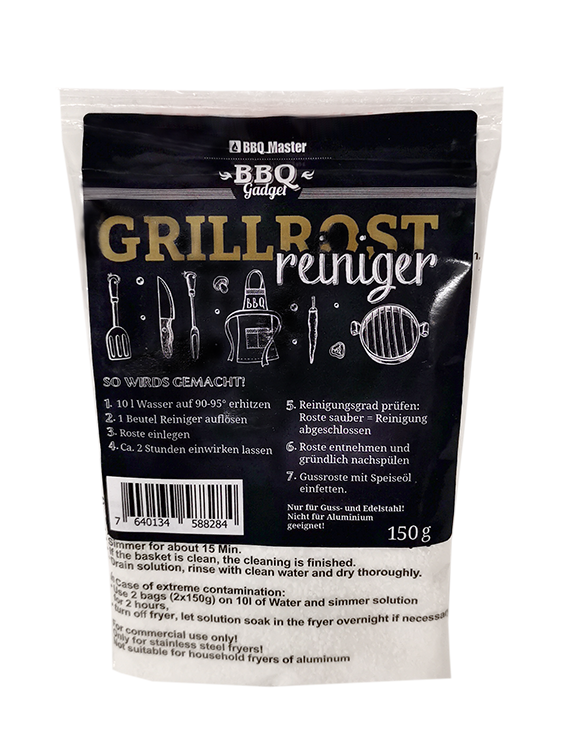 Grill Grate Cleaner
The grill grate granulate removes the strongest incrustations and grease residues on the grill grate and burner cover made of stainless steel.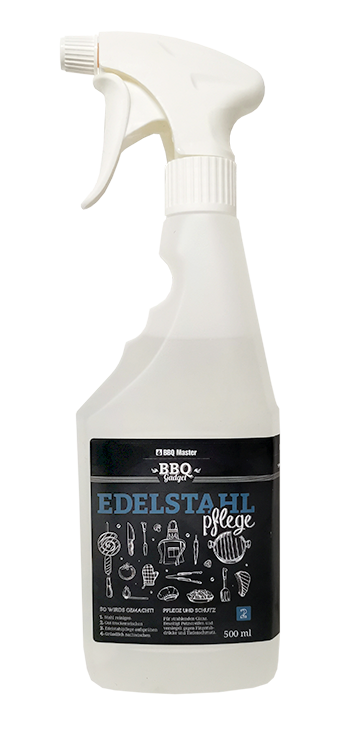 Stainless Steel Care
Provides a radiant shine and lasting protection for stainless steel surfaces
Passend zu Intensive Cleaner