plus floor delivery (CH)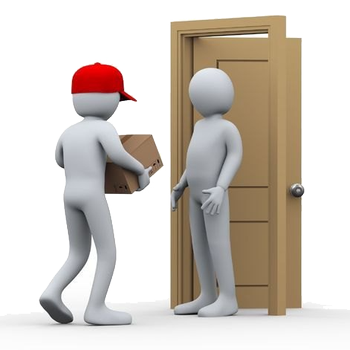 Have the barbecue delivered directly to the place of use
Our service provider delivers the barbecue not only to the kerbside, but conveniently to you at the place of use, on the desired floor, terrace or in the garden.

The floor delivery includes the delivery with two men and the disposal of the packaging material.

Optionally, you have the possibility to book our assembly service, then your barbecue will be delivered already
...
Our service provider delivers the barbecue not only to the kerbside, but conveniently to you at the place of use, on the desired floor, terrace or in the garden.
The floor delivery includes the delivery with two men and the disposal of the packaging material.
Optionally, you have the possibility to book our assembly service, then your barbecue will be delivered already assembled.
Not possible for BBQ Master models:
Gas Grill XL Premium, Gas Grill XXL Pro , Outdoor Kitchen Element Drawer, Outdoor Kitchen Element Sink, Outdoor Kitchen Kamado Trolley
The assembly of the gas bottle, explanation or instruction of the appliance are not included.
Version: inkl. Kartonentsorgung
CHF 195.00
incl. VAT
Shipping costs: CHF 8.90
Delivery terms
The floor delivery includes the delivery of the barbecue with two men to the place of use and the disposal of the packaging material.
You will be notified by telephone regarding the delivery date. It is important that you give us the correct telephone numbers when ordering.
It is the customer's responsibility to ensure that passageways, stairs, doors and corridors are wide enough and freely accessible so that the barbecues, including the packaging, can be transported without any problems.
Please note that in the event of very difficult conditions (e.g. difficult access to the house, passageways / doors that are too narrow, etc.), we are entitled to charge you for the additional work involved.