Wire Fiber Mesh Gasket Repair Kit L Pro, XL Pro, XXL Pro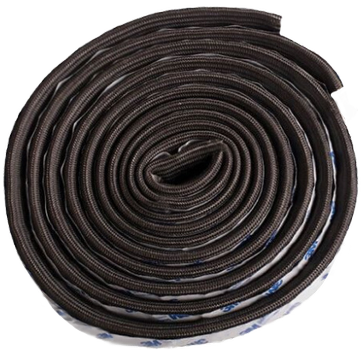 Fibremesh sealing kit, hollow chamber with wire mesh and self-adhesive backing of 3M tape


The newly developed glass fibre seal ensures that heat and moisture stay even better inside the grill.

The set includes:
2x self-adhesive fibre mesh bands, each 200 cm long.
Version: 2x2m
CHF 54.90
incl. VAT
Shipping costs: CHF 8.90
Easy to use
Pry off the gasket with a spatula or razor blade and remove as much gasket residue as possible from the substructure and the cover.

Stick the new gasket onto the grease-free surface and adjust the length with scissors.

Attention: The Kamado must be cold when changing the gasket!