Extension of the bring-in warranty by 2 years including pick-up & return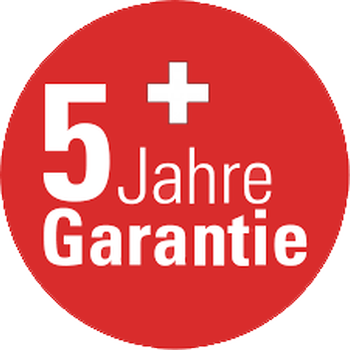 Warranty extension Pick-up & Return - Transport included
For warranty extensions with the "Pick-up & Return" option, we will collect your barbecue from your home. Simply bring your packed barbecue to the kerbside. We will do the rest for you.
We will replace and repair defective components and accessories free of charge. Wear parts and normal wear and tear of the components are not covered by the warranty.

Only possible
...
For warranty extensions with the "Pick-up & Return" option, we will collect your barbecue from your home. Simply bring your packed barbecue to the kerbside. We will do the rest for you.
We will replace and repair defective components and accessories free of charge. Wear parts and normal wear and tear of the components are not covered by the warranty.

Only possible with the purchase of a new grill.

Pick-up & Return
The barbecue must be suitably packed for pick-up. Your barbecue will only be collected from the kerbside, it must be made available in good time for the agreed collection.
For accessory items, we will cover the shipping costs for the shipment to our Reiden service centre and the return shipment.
Please ensure that the barbecues and accessories are suitably packed. We cannot be held liable for damage that occurs during transport.

BBQ Master offers an excellent spare parts supply. Our spare parts stock covers all grills produced since 2007.
With us, you can be sure of purchasing a long-lasting product that will give you pleasure for years to come.
CHF 239.00
incl. VAT
Shipping costs: CHF 8.90