Pressure gauge pressure regulator screwed CH 50mbar (new version from 2021)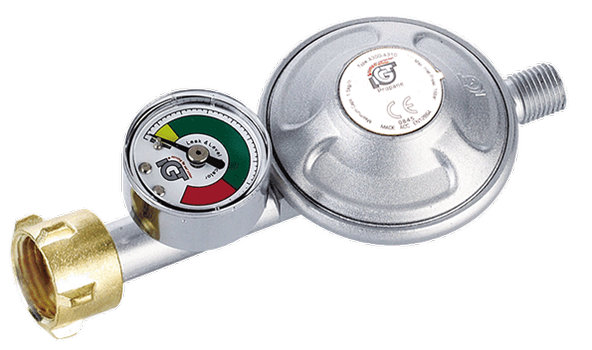 Pressure regulator with pressure gauge, hose rupture protection and level indicator according to EN16129 for BBQ Master gas barbecues


High-quality 50mbar gas pressure regulator (EN 16129) with manometer for checking the gas pressure and tightness. The regulator is equipped with a manual hose rupture safety valve and is only suitable for Swiss gas cylinders.
Version: CH 50mbar
CHF 24.90
incl. VAT
Shipping costs: CHF 8.90
Technical data
Certificate No.: 2531CS-0136 EN16129
Input size: G12
Outlet size: G1/4 LH
Regulator size: 63mm
Volume: 1,5kg/h
Integrated hose rupture protection
Leakage and level indicator
Advices
Always carry out a leakage test after replacing gas-carrying parts.