Cast iron pan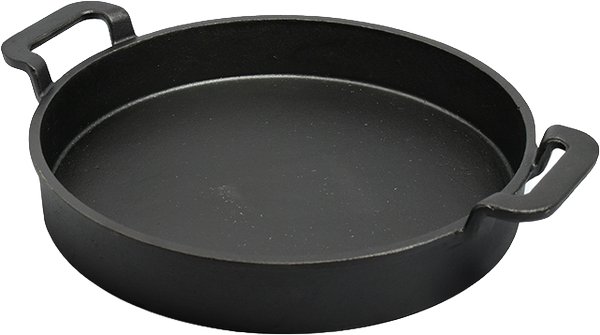 Searing at high temperatures is no problem for the cast iron pan


Particularly suitable for fried potatoes, hash browns, fried eggs, sausages, etc.!

Braised dishes such as ragout are also perfect in this pan.

Due to the even heat distribution in the cast iron pan, the food gets a nice browning and crust formation. Use the advantages of a cast iron pan on the gas grill or the Kamado.
CHF 49.90
incl. VAT
Shipping costs: CHF 15.00
Technical data
Diameter: 30 cm
Height: 5 cm
Easy to use
Cleaning and caring for the cast iron pan is very easy. After use, simply clean the pan with hot water (no washing-up liquid) and a brush and dry it, then simply rub the pan with a little vegetable oil. Cast iron pans and pots must never be cleaned in the dishwasher.
Videos